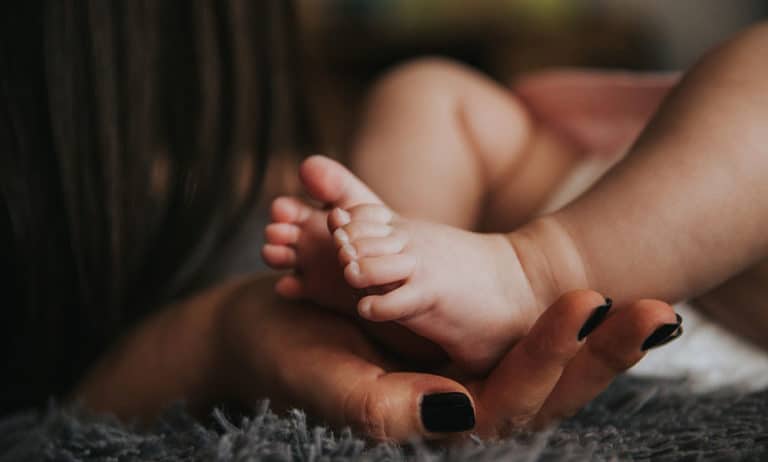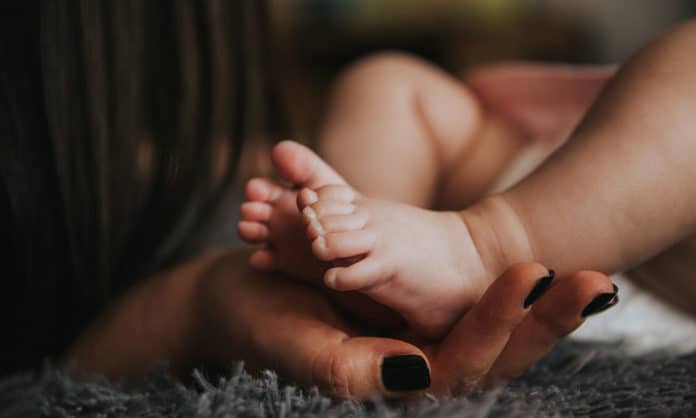 With the release of the most popular Irish baby names for 2018 from Ireland's Central Statistics Office, Jack and Emily are yet again the most popular boys' and girls' names for Irish children.
From an analysis of the 61,366 live births registered in 2018 by Ireland's Central Statistics Office (CSO), Jack has achieved the number one spot for the 15th time. Jack has held this position since 2007 with the exception of 2016, when James held the number one spot, while Emily has been Ireland's most popular girls' name since 2011 making it the 8th year in a row.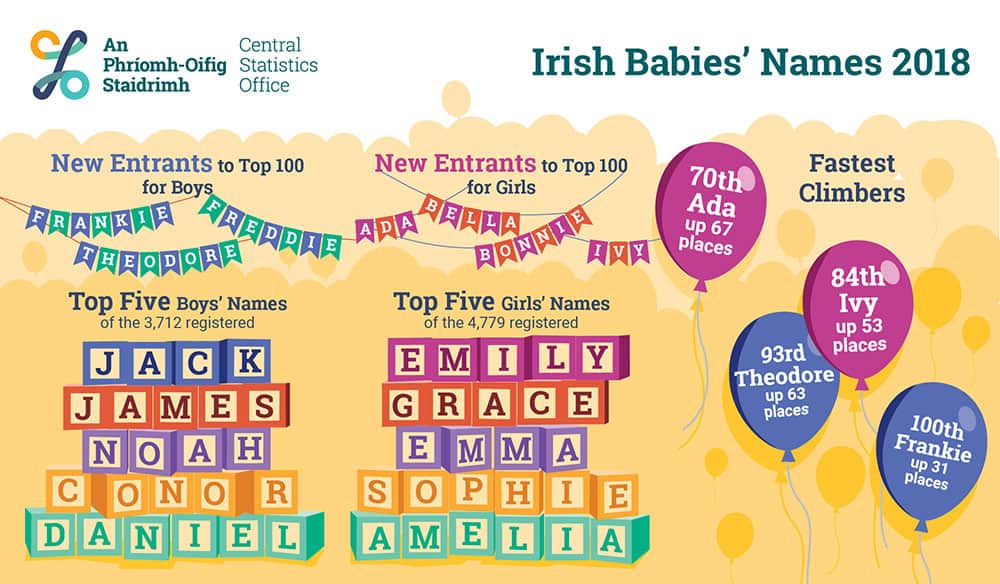 James, Noah, Conor and Daniel make up the rest of the boys' top 5, with Grace, Emma, Sophie and Amelia completing the girls' list.
Fifty years ago, the most popular name for boys was John with 2,863 parents choosing this name. Now in 2018 John ranked 27th in popularity with the name chosen for 241 babies.
The top five boys' names in 1968 were John, Patrick, Michael, James and David. The only name in this top five which was still in the top five by 2018 was James.
Mary was the most popular girls name in 1968, when it was chosen by 2,364 parents. In 2018, Mary was given to 105 baby girls and was ranked in 58th place. Nonetheless, it was one of the five girls' names that grew most in popularity in number and rank between 2017 and 2018.
The difference between the top 5 most popular Irish baby names in 1968 and 50 years later is staggering, particularly for girls, Mary dropped from 1st place to 58th place, and John dropped from 1st to 27th.
It is interesting to note that none of the top 10 most popular names for girls' in 2018 appeared anywhere in the top 100 girls' names in 1968.
Top 25 babies' names registered in 2018, in order of popularity, with corresponding rank between 2017 and 2018
CSO figures show girls are given a wider variety of names than boys with 4,779 girls' names registered compared to 3,712 boys' names.
The Effect of the Síneadh Fada on the Baby Names Stats
The síneadh fada and other diacritics have been captured for the first time in 2018, so names like Sean (without the síneadh fada) which has always been in the top 5 most popular names for boys. Seán with the síneadh fada is now included in the 2018 data and both spellings are treated as 2 separate names and thus it falls out of the top 5.
Names appearing in the top 100 with a fada for boys are Seán, Oisín, Rían and Thomás, and for girls Róisín, Éabha, Aoibhín and Áine.
If you would like more information on baby names in Ireland for 2018, including a county-by-county breakdown, then visit the CSO website.