Cork Folk Festival 2018
03oct(oct 3)9:00 am07(oct 7)11:59 pmCork Folk Festival 2018TypeFestivals,Folk Music,Traditional MusicCountyCork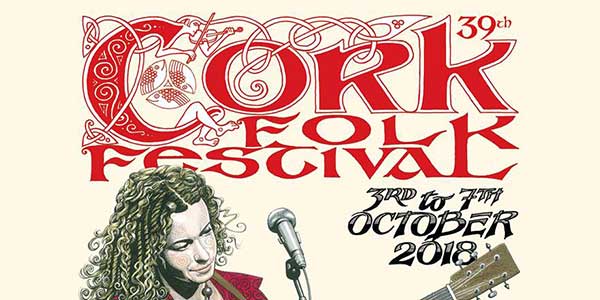 Event Details

This year sees the 39th Cork Folk Festival commencing on the 3rd of October and running until the 7th October. This is an annual music event that takes place in Ireland's southern capitol, Cork. Over the years the festival has emerged as one of the most important folk & traditional music events in Ireland and has a growing reputation in Europe.

Since its birth in 1979, the Cork Folk Festival has earned a well deserved reputation for bringing together some of the biggest names on the traditional and folk scene – as well as championing some of its up-and-coming stars. The festival has a unique atmosphere, taking in 14 of the city's famous venues, but it also feels intimate, despite its diversity in venues. Whether it's local foods; Tripe and Drisheen, or a Bodhrán Workshop, Fiddle Concert or Trad Session that you're after, the festival is well catered and all at minimal cost. Put short, it's an old school festival for audiences who appreciate world class acoustic music.

Headlining this years Cork Folk Festival will be the wonderful singer from Yorkshire, Kate Rusby. The five day festival will also include a performance by Dave Flynn's 20 piece Irish Memory Orchestra with special guest accordion player Máirtín O'Connor. Another concert at this year's 5 day festival will be three of Ireland's most famous musicians, Paddy Keenan, Frankie Gavin and Dermot Byrne – KGB. This year the festival has commissioned west Cork harpist, Máire Ní Chathasaigh to write a piece of new music to commemorate the founding of the festival in 1979. The new music will be performed by Nollaig Casey, her sister Mairéad and a host of Cork Musicians at St Finn Barre's Cathedral. For the first time during the folk festival will feature Fado music from Portugal, travelling from Lisbon to sing in Cork will be Claudia Aurora and her band.

The festival line up is huge this year and includes John Spillane, Jimmy Crowley & Pete Coe, Seamus Begley, The Whileaways, The Casey Sisters, Matt Cranitch & Jackie Daly, The Lee Valley String Band, Ye Vagabonds, Greenshine, Hanora George, Desi Wilkinson & Patrick Moulard from Brittany, Kevin Burke, Máire Ní Cheileachair, Jean-Michel Veillon and Yvon Riou, Two Time Polka, Gals at Play, Striolán Céilí Band, Blind Poets, Rowan Piggott, Seán Ó Sé, Cork Singers Club and Cork Pipers Club.

For more information about the Cork Folk Festival and to view the full programme of events, please visit www.corkfolkfestival.com.

Tickets for events and concerts, including season tickets, are available by visiting www.proc.ie/tickets. Please remember that some of the free events may require prebooking so it is best to check the festival programme for events requiring this.

For the latest up to date information about the festival, please follow the festival on Facebook or Twitter. If you have any queries concerning the festival, then please call +353 (0)21 431 7271 or send an email to [email protected].
Time

3 (Wednesday) 9:00 am - 7 (Sunday) 11:59 pm(GMT+00:00) View in my time
Location

Cork City

Cork City, Co. Cork, Ireland
Organizer
Phone: +353 (0)21 431 7271; Email: [email protected]
Arts @ Civic Trust House, 50 Popes Quay, Cork