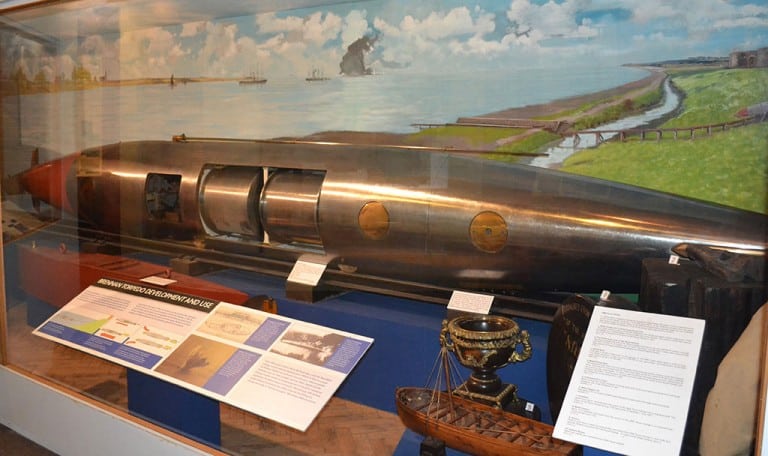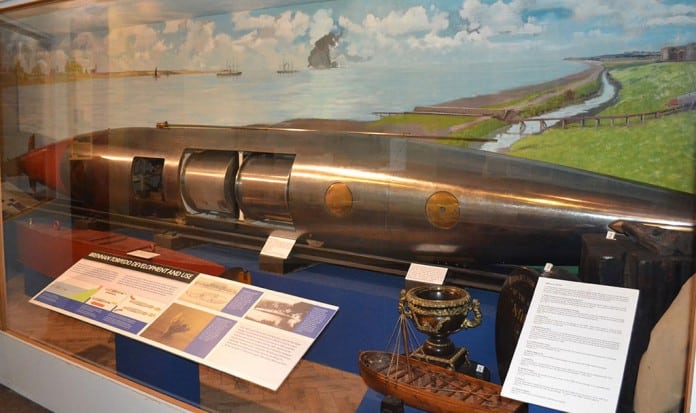 Irish inventor Louis Brennan (1852-1932) was an engineer who is known best as the brains behind the first ever workable guided missile – a torpedo. In later life he worked unstintingly to create a workable gyroscopic monorail. He was perhaps one of Ireland's most creative minds, and the legacy of his remarkable inventions lives on today.
Louis Brennan Biography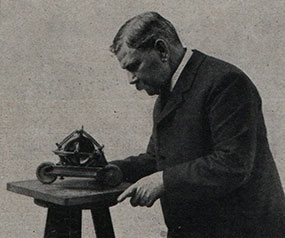 Louis Philip Brennan was born on the 28th January, 1852, in County Mayo. The future Irish inventor and engineer was the youngest of ten siblings. Not long after he turned nine, he, his parents and two of his siblings set sail for Melbourne, Australia. After he left school, Louis enrolled at a technical college and honed his talent for engineering at night school. Evidence of his skills was seen at Victoria's 1873 Juvenile Industries Exhibition, where a youthful Brennan astonished the crowds with a range of clever inventions, including a safety latch for windows – precursors to his celebrated invention of a torpedo (guided missile).
His creations attracted the interest of the wealthy Scottish businessman and Mayor of Melbourne, Alexander Kennedy Smith. He took Louis under his wing, and his patronage gave the young inventor the freedom to invent with impunity.
The  Brennan Torpedo
One day, as he played idly with a cotton reel, it occurred to Louis that the fact that the reel moved away at a speed depending on how fast he pulled on the thread from underneath could be utilised on a larger scale. Several weeks passed as he tried to think of a real-world application for his observation – basically something that needed to move away swiftly and never return. Thus his idea for a new missile was born.
By the spring of 1879, Louis had developed his idea, and in 1878 he patented it. He exhibited his guided missile to an influential group of Melbourne's military, and they were undeniably impressed. One officer present amongst the crowds that gathered to watch the demonstration noted that the weapon reminded him of a child's coffin, with its square box shape tapering to a narrow bow and stern. Inside were two 3km reels of wire, which were in turn connected to a pair of propellers. As the crowd stared open-mouthed, an onshore steam-driven locomotive pulled on the wires on the reels at great speed. The cogs turned, the propellers whooshed, the wires strained and the missile flew into the air. Once airborne, a gunner guided it using hand-held wires towards its target – a boat positioned around four hundred yards away. It took just over sixty seconds to strike the target. Though the flight path had proved alarmingly erratic, and it had plunged in a disturbing manner several times, it still hit the boat cleanly. The military onlookers were captivated. Word was sent to Royal Navy bigwigs in London, and Brennan was soon invited to repeat his demonstration in the UK.
It was not all smooth sailing. The British military were, unsurprisingly, wary of a three-tonne weapon so unwieldy that it needed a railway locomotive to move it, as well as huge steam-powered winches, engine houses and strategic observation points. It took four long years to convince the Royal Navy that this was a piece of kit that they could not do without. Fortunately for Brennan, the new Inspector General of Fortifications, Sir Andrew Clarke, was extremely impressed by Brennan's inventions, and he used his considerable influence to help persuade the War Office to invest in its continued (and highly classified) modification. By 1885, the missile had a range of three kilometres and a speed of forty kilometres per hour and was able to cruise smoothly three metres beneath the sea's surface. Brennan's invention was to be the jewel in Britain's coastal defences for the next twenty years.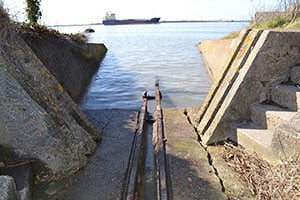 Brennan's invention made him rich. The British government rewarded him handsomely, and he was also made superintendent of the new Kent-based missile factory. Between 1884 and1894, a number of forts were constructed in harbours along the British coast and in strategic positions further afield, including Hong Kong and Malta and at Fort Camden (Fort Meagher), which was erected in 1895 to defend Cork Harbour. The tunnels and tracks are still visible today.
In 1891, Brennan married Anna Mary Quinn, his childhood sweetheart, and they went on to have three children.
The Brennan Gyro-Monorail
As the nineteenth century drew to a close, Brennan became obsessed with a new invention: a gyroscopic monorail (an idea inspired by a wind-up toy he had purchased for his son). Several years later, he declared that his monorail design was complete. He invited a group of leading engineers and scientists to watch a demonstration of his locomotive on an 800-metre track he had built in his garden. In order to ensure it would establish his monorail's superiority to conventional systems, he included a section that had suffered from 'earthquake damage' and also one where the train needed to travel over a chasm. The press were charmed, and so was Winston Churchill, who persuaded the India Office to fund the project to the tune of £5000. Another £5000 was put up by the Kashmir Maharajah, who was convinced that Brennan's new invention would allow train travel thought the foothills of the Himalayas. These investments were crucial, as Brennan was running out of money fast.
While it was clear that the monorail could provide faster, smoother and cheaper rail travel than the conventional method, fears grew about its safety. Brennan became defensive, saying that his system could not fail, but his confidence was not enough to convince his investors, and one by one they lost interest in the project, a process expedited by the prospect of war.
The Brennan Helicopter
Undaunted, despite the fact that he had lost his fortune and his house, the creator of the torpedo, the Irish inventor and engineer Brennan, turned his mind to a new idea – the helicopter. In 1919, he persuaded the Air Ministry to fund its development. The British government threw huge amounts of money at this new pet project, and for a time it seemed that it would come to a triumphant fruition, as his guided missile plan had. However, the testing process did not go well, and ominous news about a crash was leaked. In 1926 the Air Ministry withdrew funding, justifying their decision by saying that progress was not fast enough and they simply could not afford to bankroll the scheme any longer.
How Did Louis Brennan Die?
On 26th December, 1931, just before his eightieth birthday, Brennan was knocked over by a car in Switzerland. The Irish inventor and engineer who had made such a mark with his guided missile design sustained mortal injuries, and he died on the 17th January, 1932. A Requiem Mass was held for him at Westminster Cathedral, and he was interred in St. Mary's Cemetery in Kensal Green. The evidence of Brennan's brilliant mind lives on. A working model of his monorail can be seen at the Science Museum in London, and the last example of his torpedo is on show at the Kent's Royal Engineers' Museum of Military Engineering, while the library in Gillingham holds the archive of paperwork of this brilliant Irish inventor.