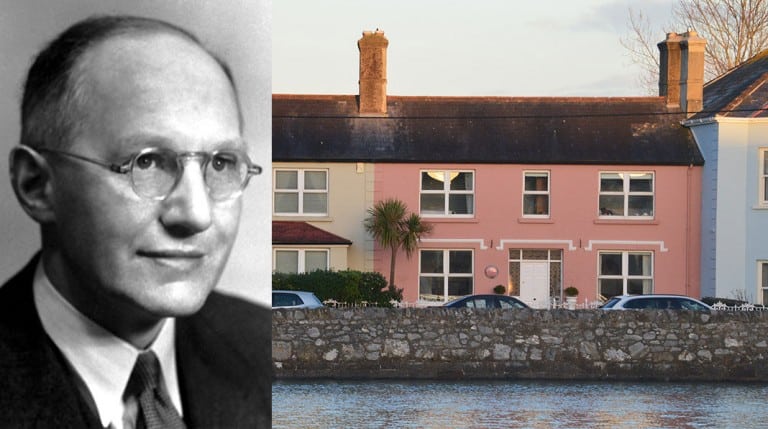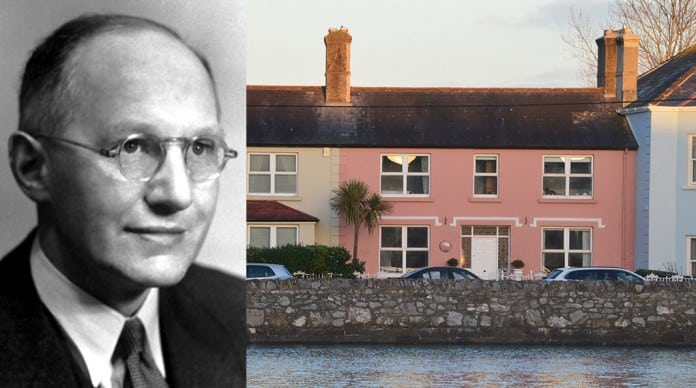 Nobel Prize winner Ernest Walton is best known for the seminal series of 'atom-smashing' experiments that he carried out in the 1930s at the Cambridge University's Rutherford Laboratory with his colleague John Cockcroft. He was the first person to ever artificially split the atom, which, with the benefit of hindsight, we can pinpoint as the beginning of the nuclear age.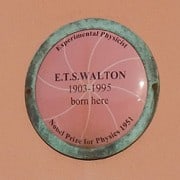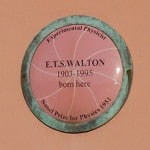 Ernest Walton was born on the 6th of October, 1903, in Abbeyside, County Waterford, to Anna Sinton and her clergyman husband, the Reverend John Walton. As was common in those days, the family moved from parish to parish every three years or so, and Ernest therefore embarked on a somewhat peripatetic education at a succession of schools in various counties. In 1915 he became a border at the Methodist College Belfast, which is where he started to hone his considerable scientific and mathematical talents, hinting at the prowess that would enable him to split the atom later in life at the Rutherford Laboratory – a feat which won him the Nobel Prize.
In 1922 Ernest was awarded a scholarship to study maths and science at Trinity College Dublin. He graduated with a bachelor's degree in 1926, following this up with a master's in 1927. During his time in Dublin, he was awarded a series of awards for excellence in both his subjects, including the prestigious Foundation Scholarship.
After he graduated, the Royal Commission for the Exhibition of 1851 gave him a research Fellowship, and he was accepted by Trinity College Cambridge as a research student. His research supervisor was the eminent director of the Cavendish Laboratory, Sir Ernest Rutherford. At that time there were no fewer than four Nobel laureates working at the lab on the staff at the Cavendish lab, a number which would be boosted over the years that followed, not least by Ernest himself. In 1931, Ernest gained a PhD and continued as a researcher at Cambridge until 1934.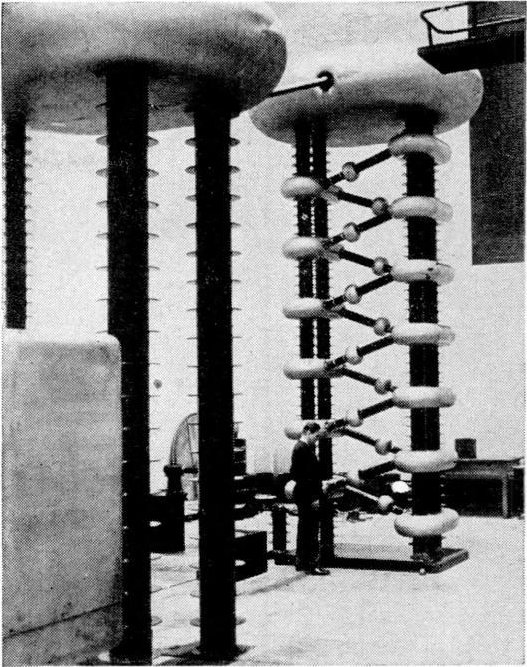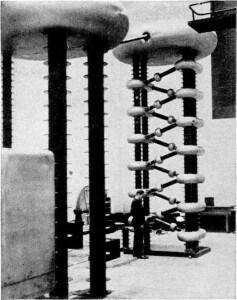 During his time at Cambridge, Ernest began to develop what would be a life-long passion for nuclear theory, and atomic chemistry in particular. He collaborated closely with his colleague John Cockcroft, and together they started to work on the prototype for what they termed an 'atom smasher' – a particle accelerator. The apparatus was designed to split the nuclei of (lithium) atoms by bombarding them at high speed with a barrage of protons inside a 700 kilovolt tube. Splitting the lithium nuclei in this way resulted in the production of helium nuclei, a fact which backed up several theories that had been proposed pertaining to atomic structure by Ernest and others. Designing an apparatus capable of splitting the atom was the start of a whole new era in science – nuclear physics. In recognition of their huge contribution to science, Ernest and John were awarded a Nobel award for physics in 1951.
In 1934, Ernest went back to his native Ireland and took up a post at his old university, Trinity College, as a Fellow in the physics department. In 1946, he was awarded the title of Erasmus Smith's Professor of Natural and Experimental Philosophy. He was a talented lecturer, able to explain the most complicated science in language that was accessible and easy to understand. Although he had only a very meagre budget for his own research, he continued to make a real impact on the scientific world, shedding light on subjects such as radiocarbon dating amongst many others.
In 1934, Ernest married an Irish girl, Freda Wilson, the daughter of a Methodist minister. Together they had five children. Ernst was a lifelong committed Methodist, and his Christian faith was very important to him. He lectured on the relationship between science and religion on several occasions and made it known that he believed that scientific research was one way of finding out more about God. He was also interested in the interaction between the church and the government. After he died, the group called 'Christians in Science Ireland' set up a series of lectures in his honour called the 'Walton Lectures on Science and Religion'.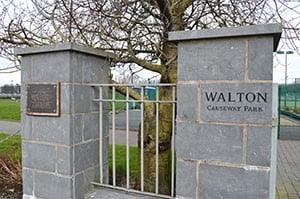 Although he retired in 1974 and moved back to Belfast, Ernest remained closely associated with the physics department at Trinity College Dublin and often popped in for a cup of tea and a chat with his former colleagues right up until his final illness. Just before his death, he presented the treasured Nobel Prize citation and medal he had won for his work to split the atom to Trinity, in a clear indication of just how much esteem and affection he had for the institution. In November 1989, Ernest Walton was the guest of honour at a civic reception held in Dungarvan and a park in Abbeyside was re-named for him. It was henceforth known as the 'Walton Causeway Park'.
Professor Ernest Walton, Nobel Prize winner, and man who first split the atom, died in Belfast on the 25th of June 1995, aged ninety-one and survived by four of his children. He was interred at the Deansgrange Cemetery in the county of Dún Laoghaire–Rathdown. He is remembered by all who knew him as an exceptionally talented and exceptionally modest man.