Galway International Food and Craft Festival
05jul(jul 5)12:00 pm07(jul 7)9:00 pmGalway International Food and Craft FestivalTypeFestivals,Food & DrinkCountyGalway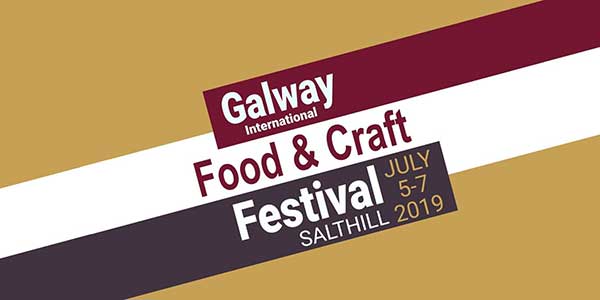 Event Details

The seaside setting of Salthill is the site for this years inaugural Galway International Food and Craft Festival which will take place over three days this summer in July. Salthill Park will be transformed into a village featuring alfresco eateries with some of the best artisan food producers and craft breweries in the region.

The festival will raise awareness and offer fantastic exposure for the rapidly growing food culture in the west of Ireland. With some 20 live cookery demonstrations by Ireland's top chefs and presentations on all aspects of Fitness, Health & Well Being highlighting the importance of healthy eating and fitness.

The designated food areas will be themed in order to give visitors the opportunity to virtually transport themselves to the countries and regions being depicted through the culinary expertise of the chefs. This is certainly the place to be for those interested in a top quality gastronomic experience.

A key feature of the Galway International Food and Craft Festival will be the big focus on the emerging craft beer and boutique beverage market, where unique brews, interesting flavours and textures can be enjoyed.

To compliment all this, the creativity of the region will be on display with indigenous crafts and live entertainment. There is something for the entire family with live music and a dedicated kids zone.

So for 3 days of gastronomic alfresco eating, culture and history, as well as entertainment for everyone a visit to the Galway International Food and Craft Festival is a must.

For all the latest festival information, including tickets, please check out the Festival website at galwayfoodandcraft.com. You can also follow on Facebook for the very latest information. If you have any queries then please email [email protected].
Time

5 (Friday) 12:00 pm - 7 (Sunday) 9:00 pm(GMT+00:00) View in my time
Location

Salthill Park

Salthill, Co. Galway, Ireland