World Fiddle Day Glen of Glenties
19mayAll DayWorld Fiddle Day Glen of GlentiesTypeFestivals,Traditional MusicCountyDonegal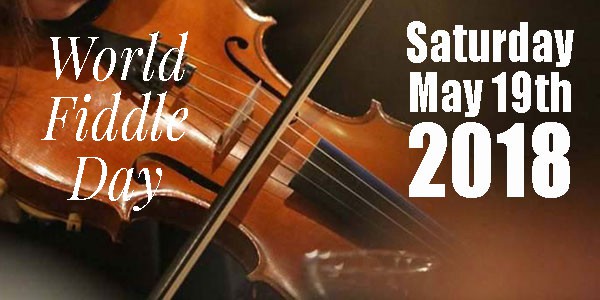 Event Details

World Fiddle Day is celebrated annually on the Saturday closest to May 19th. It is the one day in the year when players of the "fiddle" family of instruments – violins, violas, cellos, double basses, etc. can celebrate the beauty of the instruments. The reason for the 19th of May is that was the day of the month when Antonio Stradivari's passed away.

For this years World Fiddle Day on Saturday the 19th of May, Cairdeas na bhFidiléirí will be hosting a series of events in the Glen of Glenties. Starting the day there will be three fiddle classes commencing at 10am and running until 2pm. The tutors will be Dermot McLaughlin, Tara Connaghan and Ronan Galvin.

For anyone wishing to attend one of these classes, the meet up time is 9.40am at Mullinmore National School. Please bring a packed lunch and drinks. Mullinmore school is on the left on the road from Glenties to the Glen Tavern.

At 3pm in the afternoon there will be a guided bus tour leaving from the Glen Tavern of locations associated with the Fiddle Playing Doherty's.

The day will finish off with a Session on Saturday night in the Glen Tavern.

For further information and up to date details please visit http://donegalfiddlemusic.ie/ or Facebook. Alternatively, you can either send an email to [email protected] or call +353 (0)86 340 9019 if you have any queries.
Time

All Day (Saturday)(GMT+00:00) View in my time
Location

Glen of Glenties

Glen of Glenties, Co Donegal