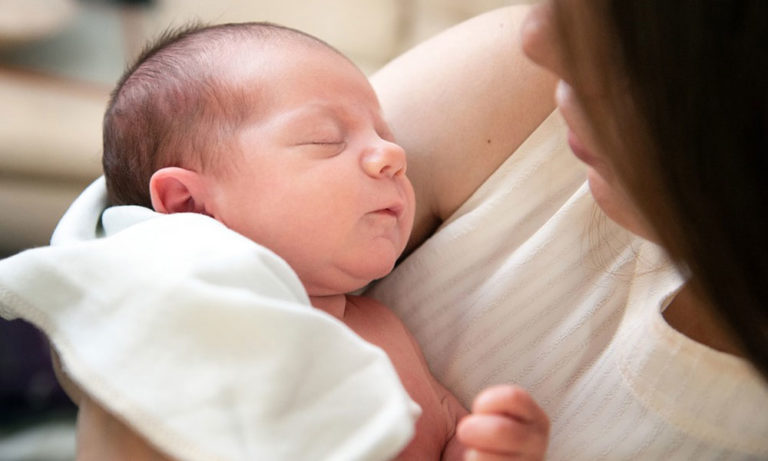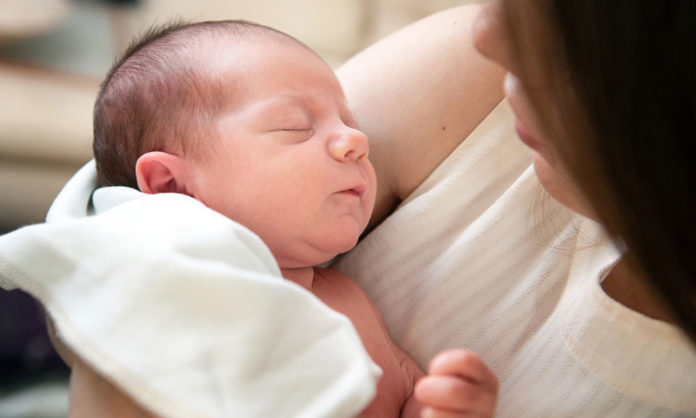 Ireland's Central Statistics Office has released the most popular baby names in Ireland for 2020 for Irish children with Jack retaining the top spot for boys while Grace claims first place for girls in 2020.
From an analysis of the 55,598 live births registered in 2020 by Ireland's Central Statistics Office (CSO), Jack has achieved the number one spot for the 17th time. Jack has held this position since 2007 with the exception of 2016, when James held the number one spot. Grace has taken the number one spot for the first time, climbing from second place in 2018 and 2019. Emily had held the number one spot for the most popular name for baby girls since 2011 prior to this year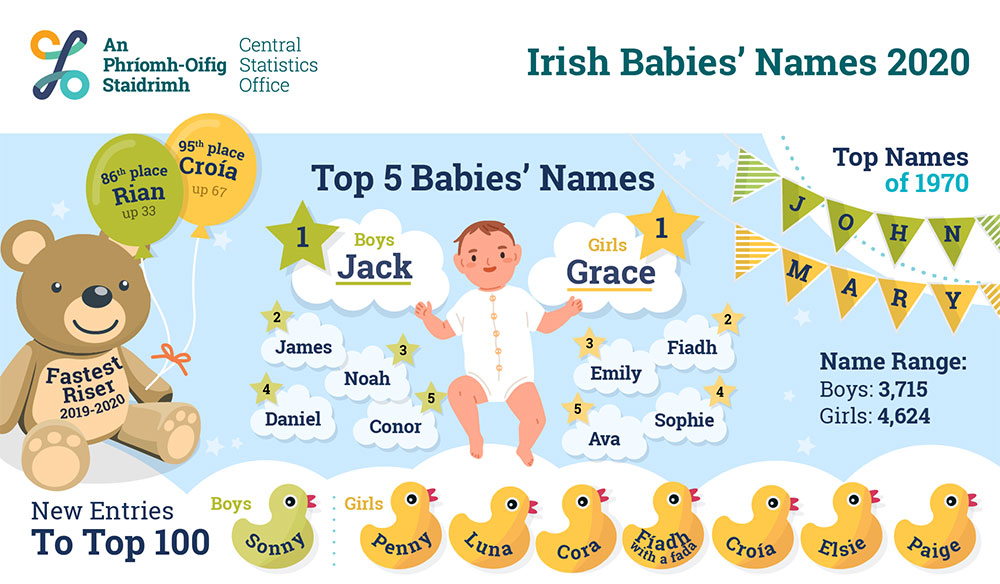 James, Noah, Daniel and Conor make up the rest of the Irish baby names for boys' top 5, with Fiadh, Emily, Sophie and Ava completing the girls' list.
John, Michael, Patrick, David and James were the top 5 boys names fifty years ago, but not a single one of today's 10 most popular girls' names were even in the top 100 in 1970. Back then the top 5 names were Mary, Catherine, Margaret, Ann and Sharon.
The difference between the top 5 Irish baby names in 1970 and 50 years later is staggering, particularly for girls, Mary dropped from 1st place to 82nd place, and John dropped from 1st to 26th.
Rian saw the largest jump in popularity amongst Irish baby names for boys, up 33 spots from 119th place in 2019 to 86th place in 2020. Similarly, Eoghan moved up the ranks from 108th place in 2019 to 79th in 2020.
There were seven new entrants to the top 100 Irish baby names for girls in 2020 with Penny, Luna, Cora, Fíadh (with a síneadh fada), Croía, Elsie and Paige. Croía has grown most in popularity, rising from 162nd place in 2019 to 95th in 2020, a jump of 67 places. Cora jumped in popularity from 127th place in 2019 to 90th place in 2020.
Top 25 babies' names registered in 2020, in order of popularity, with corresponding rank between 2019 and 2020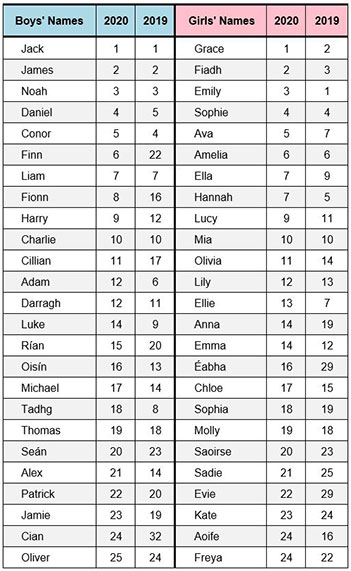 CSO figures show girls are given a wider variety of names than boys with 4,624 girls' names registered compared to 3,715 boys' names in 2020.
The Effect of the Síneadh Fada on the Baby Names Stats
Since the introduction of the síneadh fada and other diacritics in 2018, names like Sean (without the síneadh fada) has always been in the top 100 most popular names for boys. Seán with the síneadh fada is now included in the data and both spellings are treated as 2 separate names since 2018, thus Seán has a rank of 20 whilst Sean has fallen to rank 88 in 2020.
If you would like more information on baby names in Ireland for 2020, including a county-by-county breakdown, then visit the CSO website.