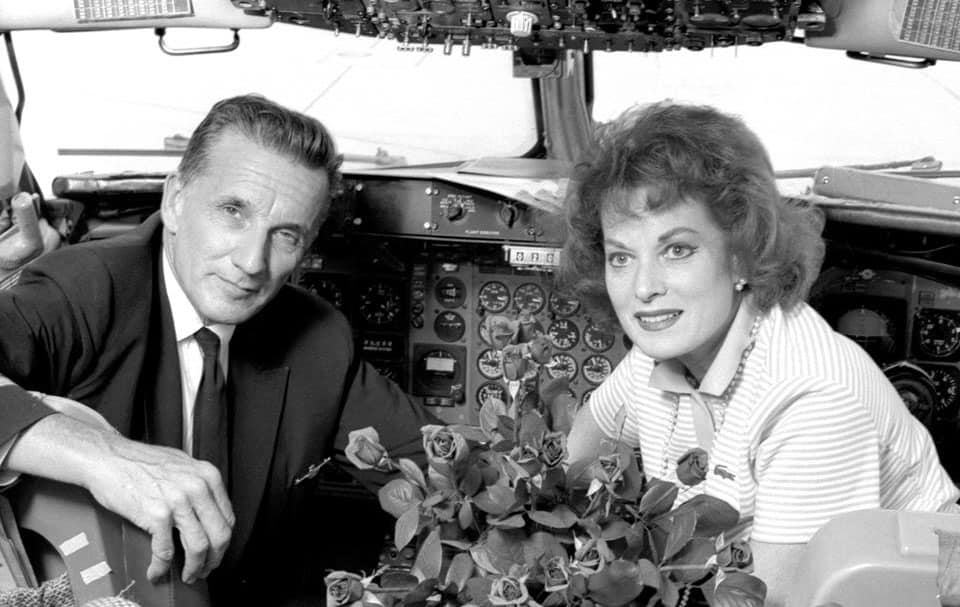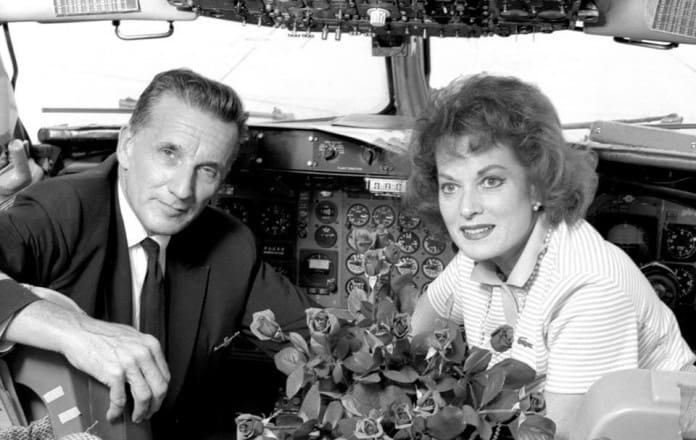 The label "icon" is nowadays used with rather more kindness than discrimination. One woman to whom it legitimately can and will be applied, however, is Maureen O'Hara, the beautiful and talented Irish-American legend of Hollywood's Golden Age, who died on 24 October 2015.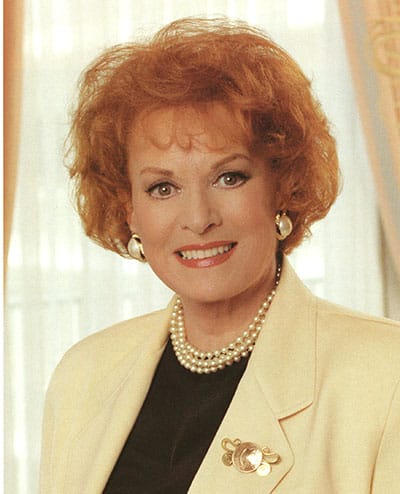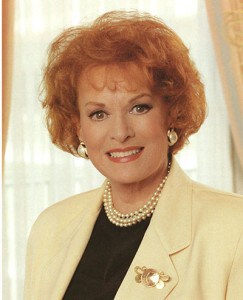 Famed in equal measure for her glamour and for her formidable acting prowess, Maureen O'Hara acted with some of Hollywood's most dashing leading men and counted John Wayne, Tyrone Power and Charles Laughton among her co-stars and John Ford and Alfred Hitchcock among her directors. Her best known films are, of course, Jamaica Inn, The Hunchback of Notre Dame, How Green Was My Valley and The Quiet Man, but her extensive repertoire included many movies, plays, television programmes and even singing appearances.
Born Maureen FitzSimons in 1920, she was a native of Dublin, Ireland. She was one of six children and knew from infancy that she enjoyed acting, singing and drama. Her mother, Marguerite, had been a moderately successful singer and was perhaps more sympathetic to the young Maureen's show business aspirations than other parents of the era. She accordingly ensured that all of her children were given the opportunity to develop their talents at such institutions as the Abbey Theatre, Dublin. Maureen excelled.
She travelled to London for a screen test, hoping to showcase her talents, and was both disappointed with her own performance and disillusioned by the atmosphere in the film industry.
She is reported to have told friends that she was reconsidering her career choice. Fortunately for Maureen and for generations of movie-goers, actor and director Charles Laughton chanced upon the screen test and was immediately enchanted by her beauty and acting range. Usually demanding and famously irascible, Laughton moved quickly to lock her into a 7 year contract with his film production company. He insisted, however, that she change her name from FitzSimons to O'Hara, contending this nomenclature would be more accessible to audiences.
Maureen's first feature film was Jamaica Inn, directed by Alfred Hitchcock. She received enthusiastic reviews for her debut appearance and was soon cast in what would become a cinematic favourite, The Hunchback of Notre Dame. Starring opposite Charles Laughton's pitiable and tragic Quasimodo, she captured Esmeralda's passion and humanity to the delight of the film's aficionados. Owing to the outbreak of World War II, Laughton decided that he could no longer produce films in London and he sold Maureen's contract to a major Hollywood studio, RKO.
Her first years in America were exhilarating and she enjoyed life in her new country, but her professional life was subdued and largely occupied with low budget "B" films until her first collaboration with director John Ford in "How Green Was My Valley" in 1941. This Academy Award-winning movie chronicled the vicissitudes of life in a Welsh mining community and one of its many highlights was Maureen's interpretation of the role of Angharad. The accolades she received marked the beginning of her path to movie immortality. In subsequent years, she starred in such classics as Miracle on 34th Street, The Black Swan and The Parent Trap, but it is probably for her many on-screen collaborations with John Wayne that she is now remembered.
The pair had an absorbing and convincing chemistry in several productions, including Rio Grande, the Wings of Eagles, Big Jake and McLintock! Clearly, however, they had their defining collaboration in The Quiet Man. This delightful romantic comedy is the saga of an Irish-American man's return to Ireland and his losing his heart to a beautiful, feisty and clever Irish girl, the former being played by Wayne and the latter by Maureen. As well as being a charming and thoroughly entertaining romance, the film highlights the qualities of the Irish and celebrates the unbreakable Irish-American bond. It remained one of O'Hara's favourite films and proudest achievements throughout her life and is widely regarded as one of Hollywood's greatest films.
Feature films were not Maureen's only accomplishments. She featured in stage plays, television series and musical productions. Describing singing as her first love, she was a wonderful soprano and sang not only on the stage, in films and on television but on a number of recorded albums, including a hugely popular collection of her favourite Irish songs.
She came to love the United States and became a naturalised citizen in 1946, although she retained dual nationality with her beloved Ireland. Most of her romantic life took place in America. She was married from 1939-1941 to English film director George H Brown and this marriage ended in annulment shortly before her wedding to American producer, William Houston Price with whom she had a daughter, Bronwyn, in 1944. This relationship was reported to have been abusive and it ended in 1953. She married Charles F. Blair in 1968 following an intense and lengthy liaison with Enrique Parra, an affluent and influential Mexican. She chronicled this part of her life with great honesty and self-awareness in her bestselling autobiography which was charmingly titled "Tis Herself."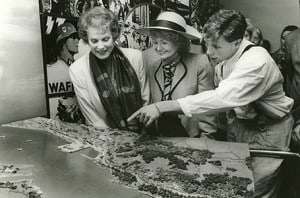 Following Maureen's marriage to Charles Blair, which lasted until his death in 1978, she began to withdraw somewhat from show business to concentrate on her family, her charity work and her husband's various businesses. She did, however, return to the limelight on occasion. For example, she appeared on the special features when The Quiet Man and How Green Was My Valley were released in DVD form and enjoyed television reunions with her various co-stars, including John Wayne. The contributions of Maureen O'Hara to film were frequently honoured. She received, for example, an honorary Oscar which celebrated her as one of Hollywood's brightest stars. She was also given many accolades for her part in Irish-American life.
Although she had several homes in America, she spent most of her last years in her native Ireland. Following distressing reports that she had been the victim of elder abuse, she travelled to stay with her grandson Conor in Idaho. It was here that she spent her final hours before dying peacefully in her sleep. Maureen O'Hara, Hollywood legend, star of How Green Was My Valley and The Quiet Man, co-star of Charles Laughton and John Wayne and fiercely proud Irish-American will never be forgotten: she will remain one of the brightest stars in the silver screen's glittering firmament and one of Ireland's favourite children.
Credits: Photos appear courtesy of Foynes Flying Boat & Maritime Museum