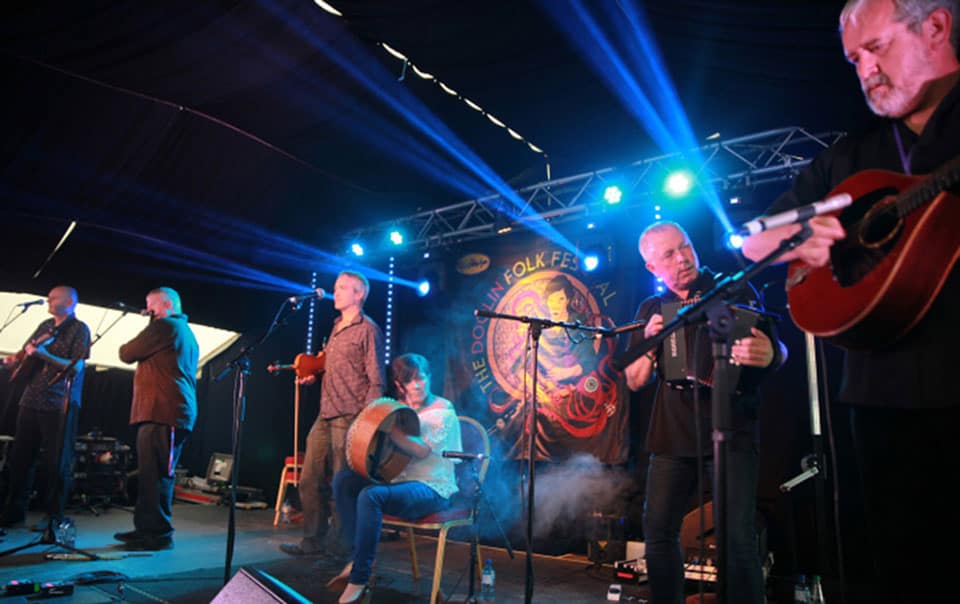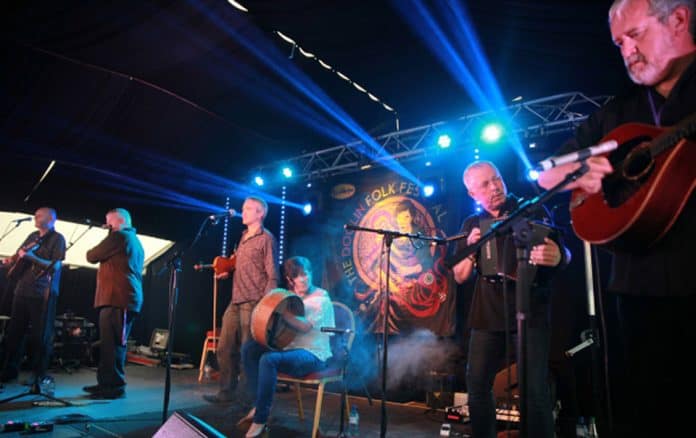 Rightly described as an 'icon of British music' by BBC Radio 3, Dervish are a Traditional Irish Music band known for their mastery of traditional Celtic folk music. The band features founder members Shane Mitchell, Brian McDonagh, Liam Kelly and Michael Holmes, who put the group together in Sligo in 1989, plus singer Cathy Jordan, who joined in 1991, and latterly the noted fiddle player Tom Morrow.
Dervish as Celtic Stars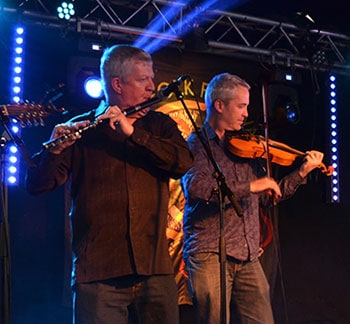 Over the last ten years, Dervish have honed their craft and have steadily increased in reputation, so much so that they are now regarded as one of the finest folk music and Traditional Irish Music ensembles in the world. They have climbed the musical ladder, sharing the bill with such luminaries as Britney Spears, Sting and U2, and have a huge following of loyal fans who they have played to in venues right across the globe in countries that include Greece, Spain, Italy, Sweden, Israel as well as their home turf, cementing their status as Irish legends.
History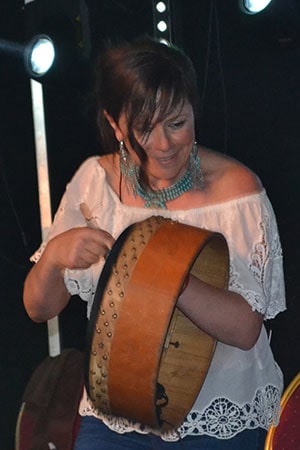 The band originally got together on a semi-informal basis to record an album of traditional local Irish music, which was put out under the name 'The Boys of Sligo'. Following this album's great reception, they were then inspired to put the band on a formal footing. They chose their name to reflect how they saw themselves – a group of spiritual people mesmerized by the power of music. Now, more than twenty years later, the band continue to release albums that are as critically well received as their very first – 1993's 'Harmony Hill'. They released 'Playing with Fire', their second record, in 1995, and it received similar levels of acclaim and reached number one in Irish Folk Music Charts, where it remained for many weeks.
World Domination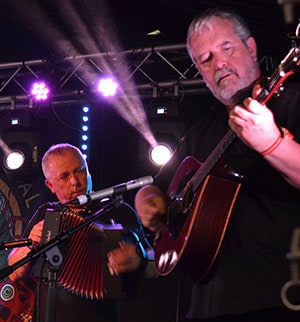 After establishing a solid reputation in Ireland, the band set out to conquer the world – particularly America, where Celtic music has a huge following. Following an appearance on the popular music show A Prairie Home Companion and a number of concerts in sold-out venues across the nation, their reputation started to rise to stratospheric levels stateside, and they found themselves operating at a whole new level of fame. Official recognition soon followed in the form of awards and nominations in a number of well-regarded Folk/Traditional polls, not least two prestigious Irish recorded Music Association (IRMA) gongs. The band's third album, 'At the End of the Day', released in 1996, won a coveted Traditional/Folk Album of the Year award from Hot Press. The band captured the charmed atmosphere of a live performance on the recording 'Live in Palma', their fourth release, after which they were named the Best Overall Folk/Traditional Band of 1997 by industry leader Irish Music Magazine.
Masters of Their Art
In 1998 the band was reconfigured slightly when talented Sligo guitar/fiddle player Seamus O'Dowd joined, taking over from Shane McAleer, who had opted to take a career break. At the end of that year, the group recruited fiddler Tom Morrow, thus expanding from six to seven members. This meant that some tunes could now be played with two fiddles, while others highlighted Seamus's prowess on the guitar alongside Tom's lilting and highly distinctive fiddle playing.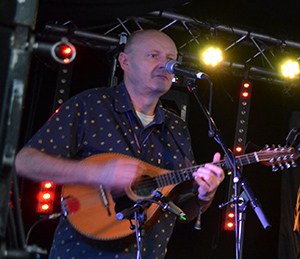 This new set-up is showcased on the first album of Traditional Irish Music Dervish released on the Compass label – 'Midsummer's Night'. 'Seán Bháin' is the lyrical retelling of the story of an innocent young woman who surrenders herself to the advances of the devilish Seán Bháin the infamous 'Cock of Hay'. 'The Banks of Sweet Viledee' is inspired by an afternoon singer Cathy Jordan spent with the now sadly departed Frank Browne of Ballingare, a notable collector of old songs from County Roscommon. A similarly themed song, 'There Was a Maid in Her Father's Garden', is also based on one the old folk music songs from Frank Browne's collection. This is one of the most instantly recognisable English-language songs in the canon, and it tells of the return of a man who has been away for a long time and is now unrecognisable.
Traditional/Modern Fusion
Dervish's next album, 'Spirit', released in 2004, is surely one of their best studio recordings. The album is movingly dedicated to the group's close friend and engineer Finn Corrigan, who passed away tragically in 2003. On this record the band explore their Celtic heritage, bringing it to life with an original and modern twist. One of the most memorable songs on this album is their re-imagining of 'Boots of Spanish Leather' by Bob Dylan, a song that adds a dash of contemporary brilliance without distracting in any way from their more traditional output. With a masterful balance of instrumental and vocal performances, both ensemble and solo folk music pieces and some truly uplifting melodies, 'Spirit' is a fitting tribute to the very soul of Irish Traditional Music and the band's recent high-quality output – including the albums 'A Healing Heart' (2005), 'Travelling Show' (2007) and 'The Thrush in the Storm' (2013). They continue to produce Traditional Irish Music music at its haunting and lyrical best.