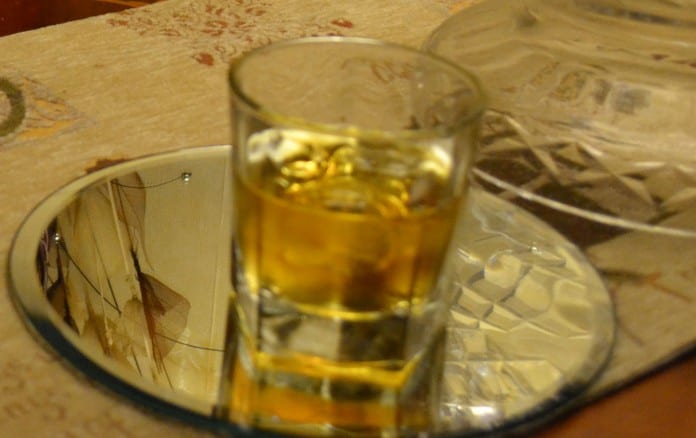 New regulations have been implemented by Ireland's Agriculture Minister, Simon Coveney, in order to protect Irish whiskey produced in Ireland and to prevent those brewed elsewhere from falsely claiming to be Irish.
Irish Whiskey is Guaranteed to be Irish
Just like Champagne, Cornish pasties and even Melton Mowbray pies, Irish Whiskey has been granted Protected Geographical Indication (PGI) status.
This change in legislation means that only whiskey actually distilled in Ireland can legitimately claim to be Irish and bear this coveted name.
Under European law, Irish whiskey, Irish poitin and Irish cream must all be produced on the island and adhere to strict technical specifications in order to be classified as such.
Spirits brewed in other parts of the European Union must be labelled accordingly.
Miriam Mooney, Head of the Irish Whiskey Association and Irish Spirits Association, welcomed the move, adding that stringent monitoring would be put in place to identify any infringements and preserve intellectual property rights.
What 'Geographical Indication Status' Means
Attaining this protected geographical status is vital for brands for a number of key reasons.
When consumers purchase goods that claim to pertain to a particular area, they are buying not only the product itself but all the qualities that the individual branding confers. This can be something as simple as the particular ingredients used or refer to a specific traditional method of production.
In many cases it is a more intangible quality, rather an indication that the product has a distinctive heritage and is produced in accordance with that.
This provides reassurance to customers that they are purchasing a product of the superior standards they should rightfully expect.
Protection for Irish Whiskey, Community and Economy
In addition to ensuring the consistency, quality and reputation of the product, these regulations can help to protect jobs and to boost the local economy.
The growing popularity of Irish whiskey as the beverage of choice for many is a welcome boost for the industry.
Whilst three years ago there were only four distilleries in operation, this number looks set to rise and Coveney is optimistic that this could soon become as many as twenty.
Whiskey production in Ireland is without doubt a flourishing industry, with exports growing by 200% in the past decade. By ensuring that only spirits brewed in Ireland can rightfully bear this name, the integrity and uniqueness of this special product will be preserved.