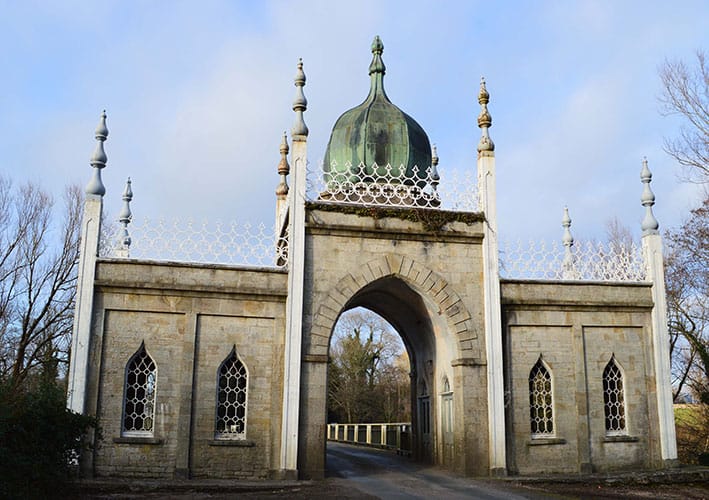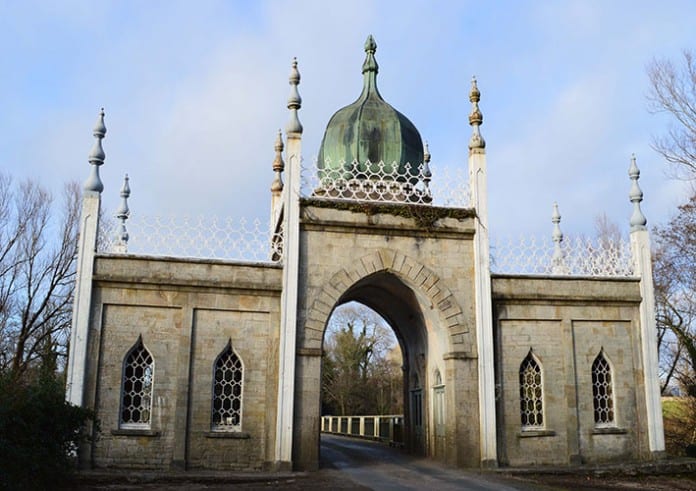 Dromana Gate, near Villierstown in West Waterford, is one of those places that has the ability to take you by surprise, no matter how often you see it.
History of Dromana Gate
Henry Villiers-Stuart, inherited Dromana House and Estate in 1809 at the age of six.
In 1826 he married an Austrian widow, Theresia Pauline Ott of Vienna.
Their arrival at Dromana from their honeymoon was celebrated by the tenants who erected a triumphal arch and gate-lodge in Hindu-Gothic style to the design of local architect Martin Day.
The couple were so enchanted with the gate that it was reconstructed in stone in later years.
The Gate-Lodge comprises of a central pointed archway topped with an onion dome and two side chambers, each with four windows and a fireplace.
Both chambers would have been brightly lit in its hey day. It is believed to have been inspired by John Nash's famous Pavilion for the Prince Regent and is the only Irish example of the Brighton Pavilion style of architecture.
The gate structure was restored by the Irish Georgian Society in the 1960s and again by the Waterford County Council in 1990.
Visiting Dromana Gate Waterford
It is approached via a short bridge and is the main entrance to Dromana House, which is open to the public.
The bridge over the Finisk River was replaced in 1971.