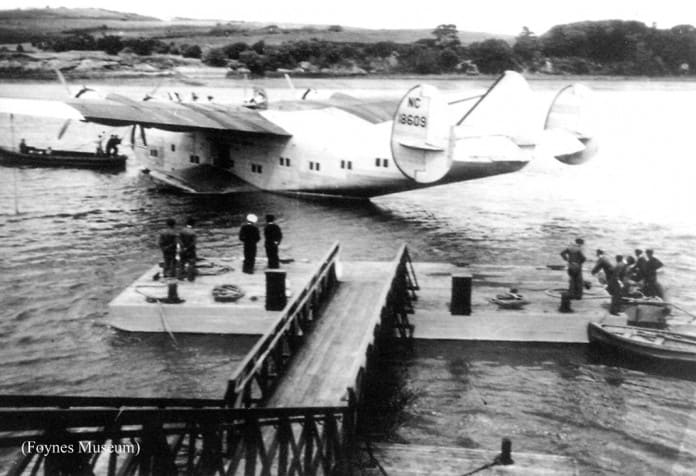 Foynes Flying Boat Museum in County Limerick marks a significant piece of modern Irish history.
Foynes village might not be familiar to everyone, but it was one of Ireland's most visited destinations for a few years during the 1930s and 1940s due it being a port for Flying Boats.
This was to become the home of one of Europe's busiest civilian airports in aviation history.
As the place where Irish transatlantic travel really took off, the seaplanes or Flying Boats would travel in and out of here to far-flung destinations across the Atlantic.
The Boeing 314 Clipper has become such a big part of Ireland's golden age of travel that visitors can even see a replica at the Foynes Flying Boat Museum.
Home of the Flying Boats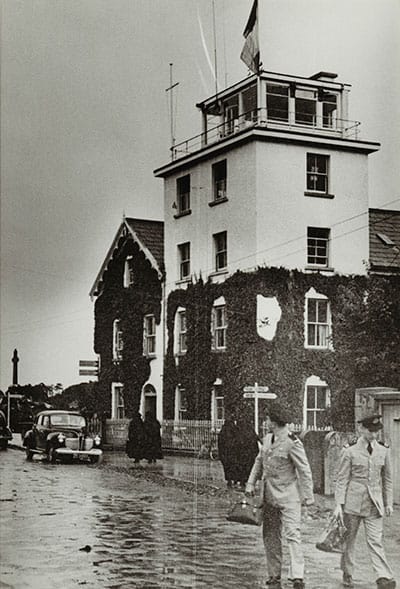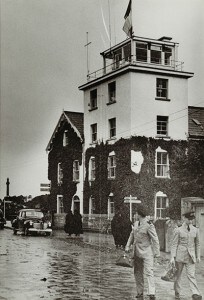 Foynes became the home of the Flying Boat Service and was used as a base by a number of different airlines.
In addition to Pan Am and Imperial Airways, the airport was used by airlines including American Export Airline and Air France Transatlantique.
At the time that the first commercial flight from the US to Europe was completed in 1939, the same trip would take around eight or nine days by sea.
This historic flight more than 75 years ago was undertaken in the Yankee Clipper and changed to face of air travel forever.
In 1935, an agreement was made between the US, Canada, the UK, and the Irish Free State that all transatlantic flights would land at an Irish airport on each leg of their journey.
Foynes, situated just on the south of the Shannon estuary, was ideal. Its calm seas, proximity to the coast and excellent onward travel links made it the natural choice for a European hub.
With few airports possessing sufficiently long runways, a flying boat was an obvious solution.
The main technical obstacles to overcome involved accommodating the huge amounts of fuel necessary whilst maintaining enough space for paying passengers to make the trip worthwhile.
In 1937, a Pan Am Sikorsky and the Imperial Airways G-ADHM Caledonia both made trips across the Atlantic after being stripped of all unnecessary weight. These flights were a success, as were the several test flights that subsequently followed.
Nevertheless, they were a long way from being a sustainable option because there was no way to carry passengers. It was not until 1939 that a new plane, the Boeing 314 Clipper (Yankee Clipper) was able to make transatlantic flight commercially viable.
A trip on one of these so-called Flying Boats made a significant difference in the way that people travelled and greatly reduced the journey time of transatlantic travel, as seen at the Foynes Flying Boat Museum.
Opulent Travel
The planes of the time were very small by modern standards and able to house only 35 passengers.
They relied on a comparatively huge wingspan to give them the necessary range for travelling such long distances.
However, they were not exactly short on luxurious facilities. Designed for "one-class" luxury travel, each passenger was supplied with sleeping accommodation, which was essential given the long duration of the flight.
There was a lounge area, an observation deck, a dining room that could accommodate 14 diners, and even a honeymoon suite in the ship's tail.
Meals were prepared by chefs from the very best four-star hotels and usually comprised of five or six courses.
White-coated stewards served the food on gleaming silver services and linen tablecloths, and guests were treated to every possible convenience.
There were even separate dressing rooms for men and women should passengers wish to change their attire before dining. Shoes were cleaned overnight during the flight.
These planes were designed to offer the ultimate in sumptuous elegance and were rightly regarded by their passengers as being reminiscent of the very plushest hotels.
They were certainly not a cheap option. The cost of a return ticket to the United States would be valued at around 10,000 euros in today's money, meaning that this type of travel was well beyond the means of most people.
However, for those who could afford the airfare, transatlantic travel in and out of Foynes was an experience to be savoured.
Birth of The Irish Coffee
In a strange cultural twist, air travel out of Foynes is also responsible for the invention of one of Ireland's most famous drinks.
By 1943, commercial air travel was well established. As always, however, it was dependent on the fickle Irish weather.
One night a flight departed for Newfoundland but was forced to turn back because conditions were so poor.
Passengers were taken to the terminal restaurant, which was opened by Brendan O'Regan and run by chef Joe Sheridan.
The passengers were so cold and tired that Joe decided to pop a tot of Irish whiskey in their coffees to help warm them up.
One passenger thanked Joe for the delicious beverage and asked if he had used Brazilian coffee.
Jokingly, Joe replied that it was Irish coffee, and a few weeks later, his boss O'Regan was so impressed with the invention that the name stuck.
It is still served to visiting dignitaries to Shannon Airport today.
Flying Boats – Discretion and Luxury
These days it is virtually impossible for any celebrity to travel by plane without being hounded by the paparazzi, desperate for an unflattering photo of their target after a 13-hour red-eye flight.
If the newspapers aren't publishing these pictures, stars themselves are often only too happy to document every aspect of their lives on social media.
However, in 1940, things were handled quite differently.
Wartime meant that caution was the byword of international travel, and many people had very good reasons for not advertising where they had come from or, indeed, where they were headed.
Although staff members at Foynes were instructed to politely ask passengers about their travel plans, too much interest was not encouraged and military personnel were not permitted to travel in uniform.
That's not to say that local curiosity wasn't aroused by the passengers flying in and out of Foynes, but in contrast to the modern appetite for celebrity endorsement, no publicity was indeed good publicity here.
However, this did not stop Foynes becoming a stopover for many global celebrities.
Ernest Hemingway, Humphrey Bogart, Douglas Fairbanks and John F Kennedy all used this transatlantic service, and Gracie Fields even sang quayside for the staff.
American actress Maureen O'Hara found romance on the Flying Boat service, meeting renowned aviator Captain Charles Blair, who would become her third husband.
There was even a Mrs Smith who landed at Foynes, and although this name might not be the most memorable moniker, her actual real identity of First Lady Eleanor Roosevelt is a little more familiar.
Foynes Flying Boat Museum
Such is the importance of Foynes in transatlantic travel that the Flying Boats even have their own tourist attraction, the Foynes Flying Boat Museum, which is devoted to these champions of aviation history.
Housed in the original terminal building, here visitors can discover the golden age of air travel through a range of exciting exhibits.
One of the main attractions is the full-size replica of a Pan Am Boeing 314 Clipper.
Sadly, none of the real planes remain in existence after being scrapped in the 1950s, but here visitors can get a real feel for what the craft were like.
Although the museum originally intended to only recreate one compartment, they eventually were persuaded to produce a full-scale model.
The entire project took around ten months to complete but was well worth it, giving a unique insight into life aboard these spectacular machines.
The museum also has informative exhibits about the technical specifications of the seaplanes and interesting information about the flight desks.
The Clipper design was one of the first to combat the problem of crew fatigue, which was a real problem on such long flights.
There were spaces for them to rest when not on active duty, which was vital for such a large crew.
The museum also has a host of interactive activities that will appeal to kids of all ages.
You can even take the controls and experience life as a pilot of a B314 Clipper by having a go on the thrilling flight simulator.
The Flying Boat Museum is a Historical Resting Place
Commercial flights ceased out of Foynes as peace came at last after the Second World War, but Foynes holds an indisputably special place in aviation history as the home of Irish transatlantic travel.
The continuing popularity of the Foynes Flying Boat Museum bears testament to the tremendous impact that those early Boeing 314 Clipper flights had and the ongoing legacy of the Flying Boats service today.
Credits: Photos appear courtesy of Foynes Flying Boat & Maritime Museum