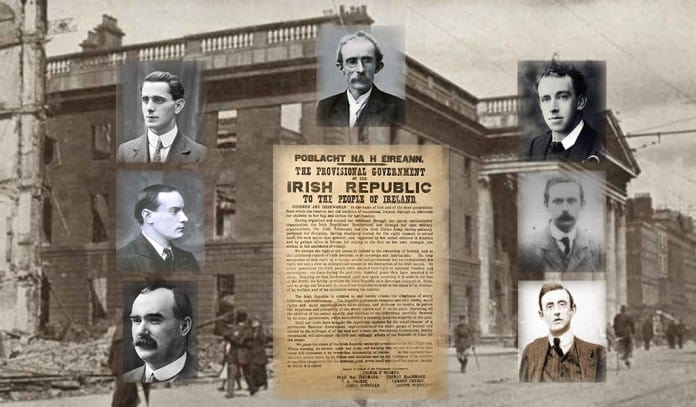 The Easter Rising took place primarily in Dublin from the 24th April to the 30th April 1916. It was planned in secret by seven men, most of whom were members of the IRB (Irish Republican Brotherhood), and who formed part of the Military Council that had been established just after the start of World War One. The men's names were: James Connolly, Thomas (Tom) Clarke, Pádraig Pearse, Seán Mac Diarmada, Joseph Plunkett, Thomas MacDonagh and Éamonn Ceannt. It was these same men who were the signatories of the Proclamation of Independence and who were ultimately be sent to meet their maker at Kilmainham Gaol.
The Easter Rising rebels occupied key positions around Dublin, including the GPO (General Post Office), the Four Courts, Boland's Mill, the Jacob's biscuit factory, Stephen's Mill and the South Dublin Union. On Easter Monday, the signatories of the Proclamation backed the declaration of a new Irish Republic. Over the next few days, the British flooded the city with troops in an attempt to put the rising down. During the carnage that followed, approximately 450 people lost their lives and more than 2000 were injured, and many of the rebels ended up in Kilmainham Gaol.
Eventually, the militants at the GPO were forced in submission by the ferocity of the British troops' attack, and Pádraig Pearse ordered a surrender on Saturday 29th April. However, the very worst fighting was seen in other parts of the city, most notably North King Street, South Dublin Union and Mount Street Bridge.
Following the rising, sixteen of the rebels were executed, including the seven signatories of the Independence Proclamation, whose biographies follow.
James Connolly (1868-1916)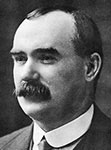 James Connelly was the son of Irish immigrant parents and was born in Edinburgh in extremely straightened circumstances. It is thought that his passion for nationalism was inspired by an uncle; he also devoured socialist writings and was influenced by Karl Marx in particular. Aged 14, desperate to escape the poverty of his upbringing, he falsified documents that enabled him to enlist in the British army and was subsequently posted to Ireland – initially to Cork and later to Kildare. He returned to Scotland briefly after he married his wife Lillie, and economic necessity meant they also spent a great deal of time in America just after the turn of the century. No matter where in the world he lived, his interest in Irish politics continued to grow apace, and he finally returned to Dublin to live in 1910.
Connolly co-founded the Irish Labour Party in 1912 and worked hard to unite his Protestant and Catholic colleagues to speak out for workers' rights against the background of the strikes called by the Irish Transport and General Workers' Union. In 1913, he played a pivotal role in the establishment of the Citizen Army and was loudly critical of what he saw as the inactivity of the Irish Volunteers.
During the Rising, he played the key role of Commandant-General (Dublin Division) at the General Post Office. He was very badly wounded during the siege, and despite having only days left to live, was still subjected to an execution order. Unable to walk to where the firing squad awaited, he was instead carried there on a stretcher. He was tied to a chair and summarily shot.
Thomas J. Clarke (1858-1916)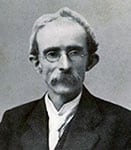 Thomas Clarke was born to Irish parents on the Isle of Wight, where his British army sergeant father was stationed. Following a short stint in South Africa, the family settled back in Ireland when Clarke was seven.
In 1882, he decided to emigrate to America. While living there he became involved with the Clan na Gael, a republican organisation that believed violence was justified to achieve their aims. This belief was put into sharp relief when he was sentenced to fifteen years in prison for the role he played in a London bombing campaign.
On his release in 1898, Clarke returned to America for a spell and then came to Dublin in 1907, where he quickly became involved with the Irish Republican Brotherhood. Although he prudently kept a fairly low profile because of his criminal past, he was nevertheless an influential member of Military Council that planned the Rising and was the first man to sign the Proclamation of Independence. During the rising, he was stationed at the GPO, where he was vehemently opposed to the surrender. However, he was outvoted.
He was executed by firing squad on May 3rd and survived by his wife, Kathleen, and three children.
Pádraig Pearse (1879-1916)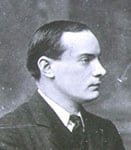 Pádraig Pearse was born on Great Brunswick Street (later to be named Pearse Street in his honour) in Dublin. He was schooled by the Christian Brothers and eventually won a scholarship to study law at University College (Royal University) Dublin. After graduating in 1901, he was called to the Bar.
From an early age he was fascinated by Irish culture and language. In 1895 he became a member of the Gaelic League, joining its Executive Committee in 1898.
In pursuit of his dream of a free and Gaelic-speaking Ireland, in 1908 he established St Enda's – a boy's bilingual school initially located in Dublin and later Rathfarnham.
To begin with, Pearse supported Home Rule, but his outlook became more radical over time, and by 1913, when the Irish Volunteers were formed, he was voted on to the leadership committee and would later take on the role of Director.
In the summer of 1914, he was instrumental in the smuggling of guns and ammunition via Howth in County Dublin which were stockpiled at St Enda's.
During the Rising, Pearse was positioned at the GPO. He was also the main author of the Proclamation of Independence. On 29th April, at exactly 3.30pm, he issued an unconditional surrender in the name of the Irish Volunteers to prevent the possibility of any further civilian casualties. He was court-martialled at Richmond Barracks and condemned to death by firing squad. He was executed on 3rd May 1916. As he faced death, he held a crucifix in his hands.
Joseph Plunkett (1887-1916)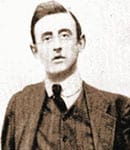 Joseph Plunkett was born in Dublin into a very influential family; his father was a papal count. He was a gifted writer and was tutored by his fellow rebel Thomas MacDonagh while he was preparing to sit his exams to get into University College, from where he would eventually graduate in 1909. They bonded over their shared interests of mysticism, religion and poetry.
When Plunkett was a young man he contracted tuberculosis, and between 1910 and 1912 he spent time overseas in Egypt, Algeria and Italy to try to relieve his symptoms.
Back in Ireland, he was editor of the Irish Review, was instrumental in establishing the Irish National Theatre and supported Sinn Féin and took the workers' part during the infamous lock-out of 1913. In the same year he was voted on to the provisional committee of the Irish Volunteers and subsequently joined the IRB, where he was a vocal supporter of armed revolution. In 1915 he travelled to Germany to assist in the procurement of arms for use during the Easter Rebellion.
On the 19th April Mac Diarmada and Plunkett released a document that it is widely believed they partially forged which appeared to emanate from Dublin Castle and seemed to indicate that a crackdown on nationalism and the Irish Volunteers was imminent. This was instrumental in the timing of the rebellion. Plunkett helped to plan the insurrection's military strategy and was the youngest man to sign the Proclamation. Despite his ill-health, he took his place at the GPO during the Rising and was condemned to die by firing squad for the part he had played. The night before he died, he married his sweetheart, Grace.
Seán Mac Diarmada (1883-1916)
Seán Mac Diarmada was born and spent his early years in County Leitrim. In 1900, when he was 17, he moved to Glasgow and earned a living working as a tram conductor. He arrived back in Ireland in 1902 and eventually settled in Dublin in 1908, joining the IRB and managing their newspaper 'Irish Freedom'. He contracted polio in 1911, which left him with a pronounced limp. However, he did not let his physical infirmity hold back his revolutionary agenda, and he is widely credited with rejuvenating the IRB.
After World War One broke out, he became a vocal opponent of conscription and was imprisoned under the terms of the Defence of the Realm Act.
Mac Diarmada played his cards incredibly close to his chest when it came to the planning of the Rising strategy and actively excluded a number of his compatriots in the Irish Republican Brotherhood, much to their chagrin. He was another of the signatories to spend the Rising in the General Post Office, and, in the aftermath of the failed rebellion he too was sentenced to be executed. He died by firing squad on 12th May 2016.
Thomas MacDonagh (1878-1916)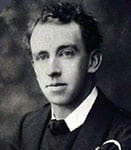 Born in Tipperary, MacDonagh was initially drawn to a career in the priesthood but later settled on career as a teacher.
He was a gifted writer, dramatist and poet and used his creative skills to play an active role in a number of nationalistic endeavours, including the Irish Women's Franchise League.
In November 1913 MacDonagh signed up to join the Irish Volunteers and took office as a provisional committee member. He believed 'zealous martyrs' were the key to Irish independence, by peaceful means if possible, though he did not discount violence or war if it proved necessary.
Though MacDonagh did not play a pivotal role in the planning of the rebellion, it is thought that he contributed to the content and wording of the Proclamation. At any rate, as one of the Dublin commandants based at the Jacob's biscuit factory, his contribution was deemed serious enough for him to be condemned to death by firing squad. He died on 3rd May 1916 and was survived by his wife, Muriel, and his two children.
Éamonn Ceannt (1881-1916)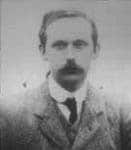 Éamonn Ceannt was born Edward Thomas Kent in Ballymoe, County Galway.
He was educated by the Christian Brothers and latterly at University College Dublin. In 1900 (and as a fluent Irish speaker) he signed up with the Gaelic League, where he was introduced to Patrick Pearse. It was around this time that he decided to adopt the Irish form of his given name. In 1907 he joined Sinn Fein, in 1912 he joined the ranks of Irish Republican Brotherhood and in 1913 he was voted on to the provisional committee of the Irish Volunteers, where he worked tirelessly to raise funds to buy arms.
During the Easter Rising he was based at the South Dublin Union, where it is said that he maintained a calmly brave stance right up until the point of surrender, even as the battle raged around the city. As one of the Signatories of the Proclamation, he must of known of the fate that awaited him at Kilmainham Gaol.
Following the Easter Rising, along with the other Signatories of the Proclamation, Ceannt was sent to face the Kilmainham Gaol firing squad on the 8th May 1916. He left a wife, Áine, who is known for founding the White Cross, which was set up to help families disadvantaged by war.