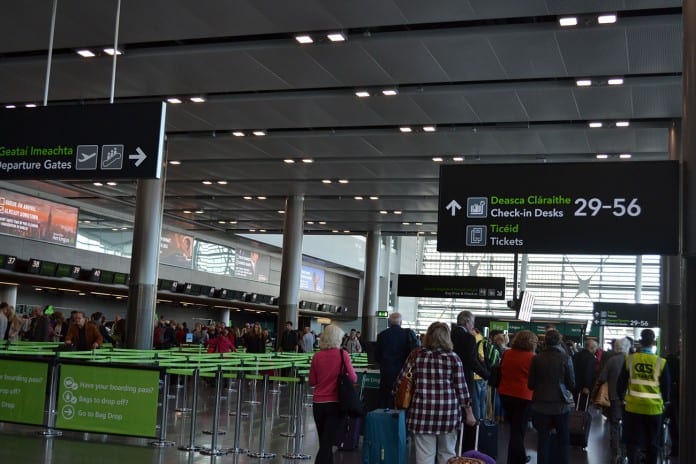 The Irish Minister for Foreign Affairs and Trade, Charlie Flanagan, is asking holidaymakers to check the travel advice for their country of destination before travelling and to register their details with the Department.
The Minister said: "My Department's travel advice is intended to help Irish citizens to make informed decisions when planning a trip overseas and offers an objective assessment of the risks they could face.
"It is also important that those going abroad register their details with the Department. In registering with us, people can feel safe in the knowledge that we can contact you in the event there is an emergency in the region to which you are travelling.
"I advise those travelling to check the validity of their passports and any visas which are required. It is particularly important to check children's passports, which are valid for three or five years. My Department also encourages travellers to email copies of their passports and visas to themselves before travelling in case they are lost or stolen, and to keep them in a safe place when abroad.
"While the majority of travellers will enjoy a trouble-free holiday, it is important to remain mindful of your surroundings at all times and take the necessary precautions for you and your family's personal safety and the security of your belongings.
"It is also important to remember that every country has its own laws and customs and, as a visitor, you should always respect them. My Department's website provides practical advice on how to avoid getting into difficulty: either with the law or by offending local customs.
"I urge holiday-makers to take out comprehensive travel insurance before travelling; to check for any exclusions and to ensure that their policy covers specific activities which they are planning, including water sports or adventure activities."
Emergency Situations
He reminded holidaymakers that the Department's consular staff in Dublin and those based in Embassies and Consulates around the world are available to help:
"If you have an emergency situation when you are abroad, our consular staff will offer you any assistance they can. However, it is important to be aware that there are limits to the help that the Department can provide. The best assistance is often close at hand, so seek advice from local contacts, including your tour operator representative or hotel management.
Contacting the Department of Foreign Affairs and Trade
"If you do need to contact the Department, we are happy to help. You should make a note of the contact details of the Irish Embassy or Consulate nearest to where you will be in case you need to contact them urgently. A list can be found on the Department's website: https://www.dfa.ie/embassies/irish-embassies-abroad
Irish citizens travelling abroad can register their details here: https://www.dfa.ie/travel/citizens-registration/