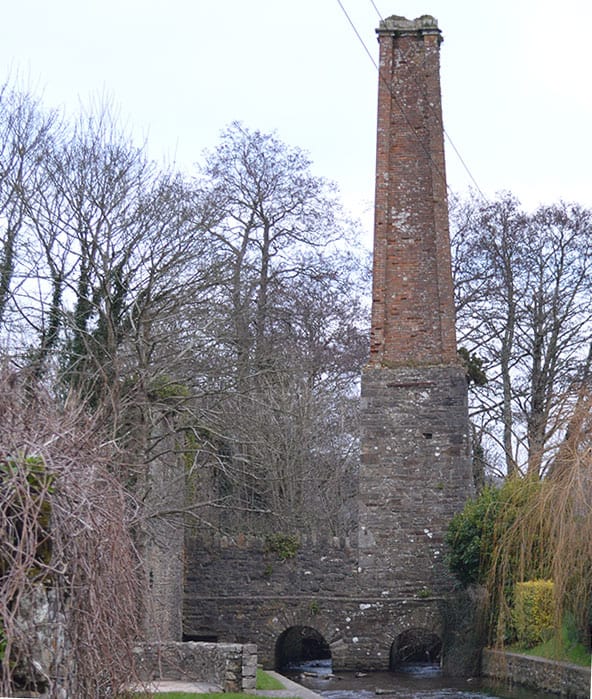 The Blackwater Distillery is now joining the list of Irish whiskey distilleries with an exciting new craft whiskey project.
Located in Cappoquin, they opened in January 2015, and began by producing their 'Blackwater No 5 Gin'.
This is a historic even for Waterford, because they are the first distillery in the county for 174 years.
Background of The Blackwater Distillery
Founded by Peter Mulryan, the distillery is among the first of a new generation of craft distilleries that are popping up around Ireland.
Peters family have a background in the drinks industry with his father working as a chemist in Kiely's brewery in Waterford and an uncle who was the master bewer at Anheuser Busch Brewery in St Louis, Missouri.
After 30 years in production with the BBC and RTE Peter decided to pursue a labour of love and start up the distillery.
History of Irish Whiskey Distilleries in County Waterford
The site of the last distillery that operated in County Waterford was situated in the postcard picture village of Clashmore.
The remains are situated on the River Greagagh at the end of Clashmore Village. At its peak it produced approximately 20,000 gallons of whiskey a year.
The historic Irish whiskey distillation site was established by the 12th Earl of Huntingdon, Lord Hastings, and was operational from 1835 to 1840 and run for him by the Dennehy family of Laurentum House.
As was generally customary at the time, an illicit store of whiskey produced to evade excise duty, was stored in a secret cellar in an adjoining house.
The Customs & Excise men, known as 'Gaugers', raided constantly and on one occasion, finding this store, released the casks into the adjoining Greagagh river.
The cattle that drank from the river downstream that day were drunk according to local legend.
It was unique in that it was the only distillery in Ireland where the chimney bridged the river which supplied its water.
After closing it was used as a flour mill until that also finally closed down around 1897.
You can visit the Blackwater Distillery Facebook page to keep up with updates.