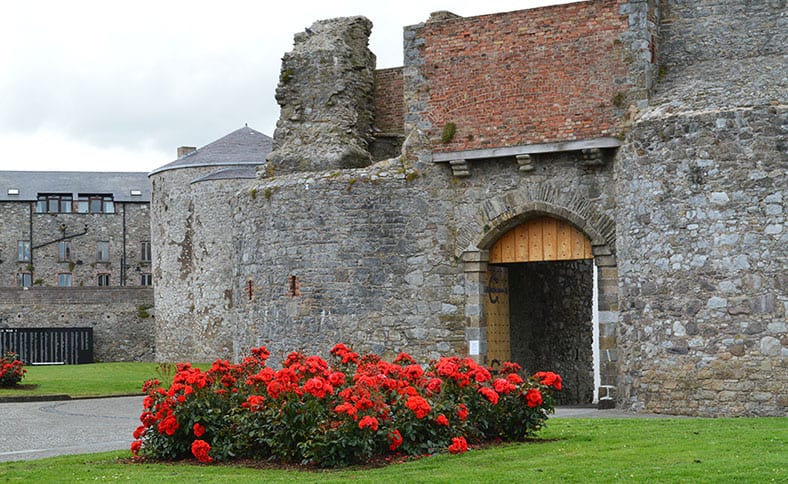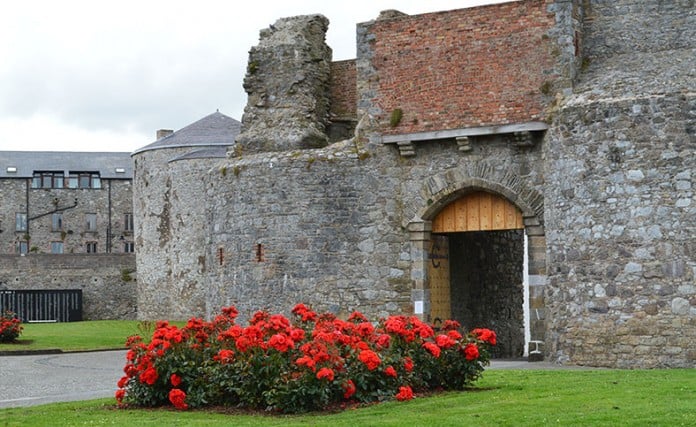 Dungarvan Castle, also known as King John's Castle, was built by King John, son of Henry II in the year 1185. It is a typical example of a British Royal Castle.
The castle consists of a polygonal shell keep with an enclosing curtain wall, a corner tower and a gate tower.
The shell keep is the earliest structure, dating from the 12th century and is very unusual for Ireland.
Dungarvan Castle Was a Norman Stronghold
It was built in a very strategic location at the mouth of the River Colligan and strengthened Norman control of the turbulent countryside.
From here ships could be anchored, and soldiers could command the narrow strip of land to the south of the Comeragh Mountains, which linked East and West Waterford.
The first constable was Thomas Fitz Anthony who was appointed by King John in 1215 and the last was Lt. Col. Laurence Byrne who was in charge from 1689 until 1690.
King John's Castle Barracks Restoration
A two storey military barracks which was capable of accommodating up to sixty men and dates from the first half of the 18th century was constructed inside the curtain wall.
During the Irish Civil War the barracks were taken by the Republican forces who set fire to it before leaving in August 1922 on the arrival of the Free State troops.
With the foundation of the Garda Siochana in 1922 the building was restored and used as the local Garda Station until 1987.
The barracks is now restored and houses an informative exhibition on the history of the castle.
King John's Castle, Dungarvan Contact Details
Address: Castle Street, Dungarvan, Co. Waterford
Telephone No: +353 58 48144
Email: [email protected]
Admission Fee
Free
Opening Times
25th May – 27th September: Daily 10.00 – 18.00
Last admission 45 minutes before closing.
Average length of visit is 45 minutes
Facilities
Audio-visual exhibition, toilets and toilet for visitor with disabilities.
Dungarvan Castle is a venue for Civil / Humanist Wedding Ceremonies.
No restaurant/tearooms.