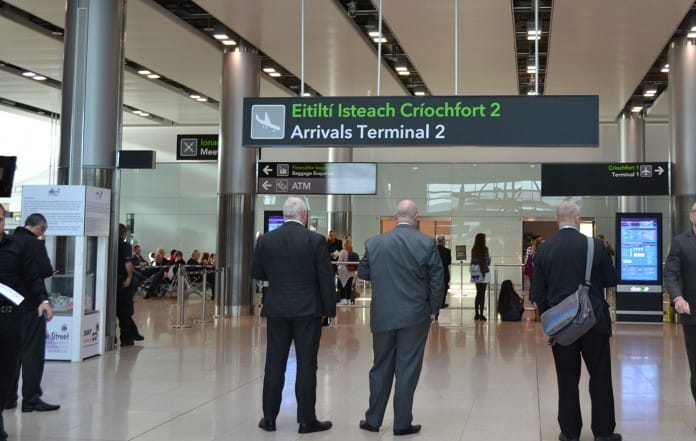 The Irish tourism industry has taken on board previous criticism and is experiencing a record breaking year as a result of recent changes in policy.
11.7% Increase in Visitor Numbers Over 6 Month Period
Overall visitor numbers have shown a marked increase of 11.7% during the first six months of 2015 when compared with the same period in the previous year. This figure represents an extra 407,100 tourists from around the world. Government ministers and tourist board officials believe that this is partly due to a concerted effort to increase value for money for tourists.
Benefits for the Irish Economy
The Irish tourist industry is clearly reaping the benefits of a concerted effort by both the government and industry officials to make the country a more desirable place for overseas visitors. In the past the country has been accused of overcharging tourists with hefty taxes, whilst many destinations were unable to offer direct flights in and out of Ireland.
Marked Increase in North American Visitors
A particularly exciting development is the marked increase in visitors from North America. Figures show that the numbers have risen by around 15% in six months in 2015, with Ireland managing to attract around 10% of all American visitors to Europe.
Other Nationalities Visiting Ireland
Tourist numbers from Italy have increased by an astonishing 32% and visitors are also flocking to Ireland from France, Spain, Germany, the Benelux countries and Great Britain. For the first time the country is seeing an influx of visitors from the Far East, with Chinese and Indian tourists keen to explore all that Ireland has to offer.
By opening up several new air routes and increasing the number of flights by Aer Lingus, Ireland has become more connected with the rest of the world, making it easier than ever before for travellers to access the country.
Irish Tourism Incentives
At the same time the government has lowered VAT for tourists and this, coupled with changes to the British-Irish Visa Scheme and taxation charges on air travel, has made Ireland a much more achievable destination for visitors.
The Irish tourism industry has conducted an extremely successful and proactive social media campaign to raise the country's profile around the world. Ireland ranks fourth amongst Facebook tourist boards and second on Twitter and YouTube, with a massive campaign that reaches around 200 million people globally.
Clearly the country has made significant changes to boost the number of visitors. By offering improved taxation rates and making the country more accessible to foreign visitors, Ireland now offers real value for money that is helping to establish it as an exciting tourist destination.